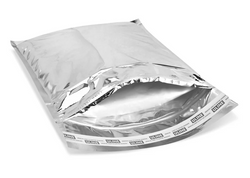 The weather is pretty hot here in Florida so it is time to talk insulation for your products! Insulation consists of water resistant ice packs and thermal mailer bags to provide short term shipping protection for products such as soufflés, body scrubs, and even soaps.

Add on this listing along with choosing priority shipping to reduce the chances of your products melting.

Remember to track your orders and do not leave them in a hot mailbox.

You still can use the butter melted or simply place it in the refrigerator or leave on a table to solidify. Unfortunately it will not regain its original whipped texture. This product can not be refunded or exchanged if it melts, it is still effective and has ALL of the same great benefits. You can rewhip with a mixer if you choose.
Our Body Soufflés are handcrafted without artificial preservatives, please store in a cool, dry place away from direct sunlight for maximum longevity. 
Shipping Policy
Current holiday processing time is 10-15 business days and may increase for larger orders. We are expecting to receive hundreds of orders Black Friday weekend, and will work as fast as possible to ship. Shipping will then take 2-3 business days using the United States Postal Service (USPS) priority mail or 7-10 business days via first class mail. In the case of a holiday, orders are shipped on the next business weekday. When shipped, you will receive an email containing your order tracking information.
*Please note that business days for shipping and processing times do not include weekends (Saturday & Sunday) and holidays. Processing time is an "additional" time frame separate to your shipping method of choice.
INTERNATIONAL SHIPPING
All international customs, taxes, and other fees are the responsibility of the customer. The cost will vary by value and country, so please be aware of what to expect before purchasing. Refunds are not given if a package is refused due to customs fees or any other reason.